Undergraduates
The Department is divided into two groups, "Product Design" and "Furniture and Interior Design". Both groups contain classes such as "basic courses", "core courses", "analytical and enterprises", "aesthetics" and many more. Using the industry's knowledge as a guide, teachers modify their curriculum to prepare students for the industry. Focus not only on practical, but also strengthen student's innovative thinking, computer applications, their sense of aesthetic and other traits to prepare them to become a professional designer.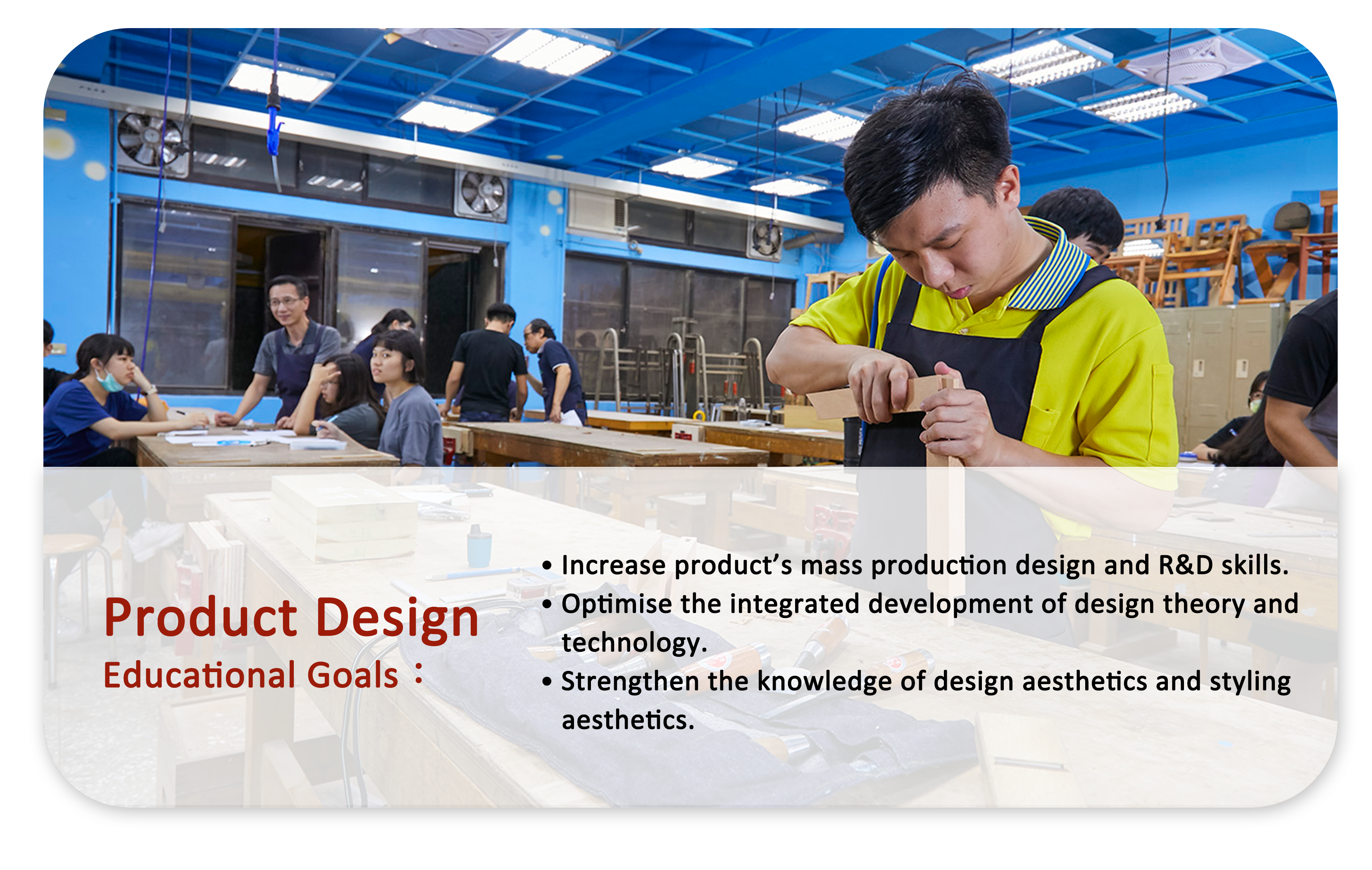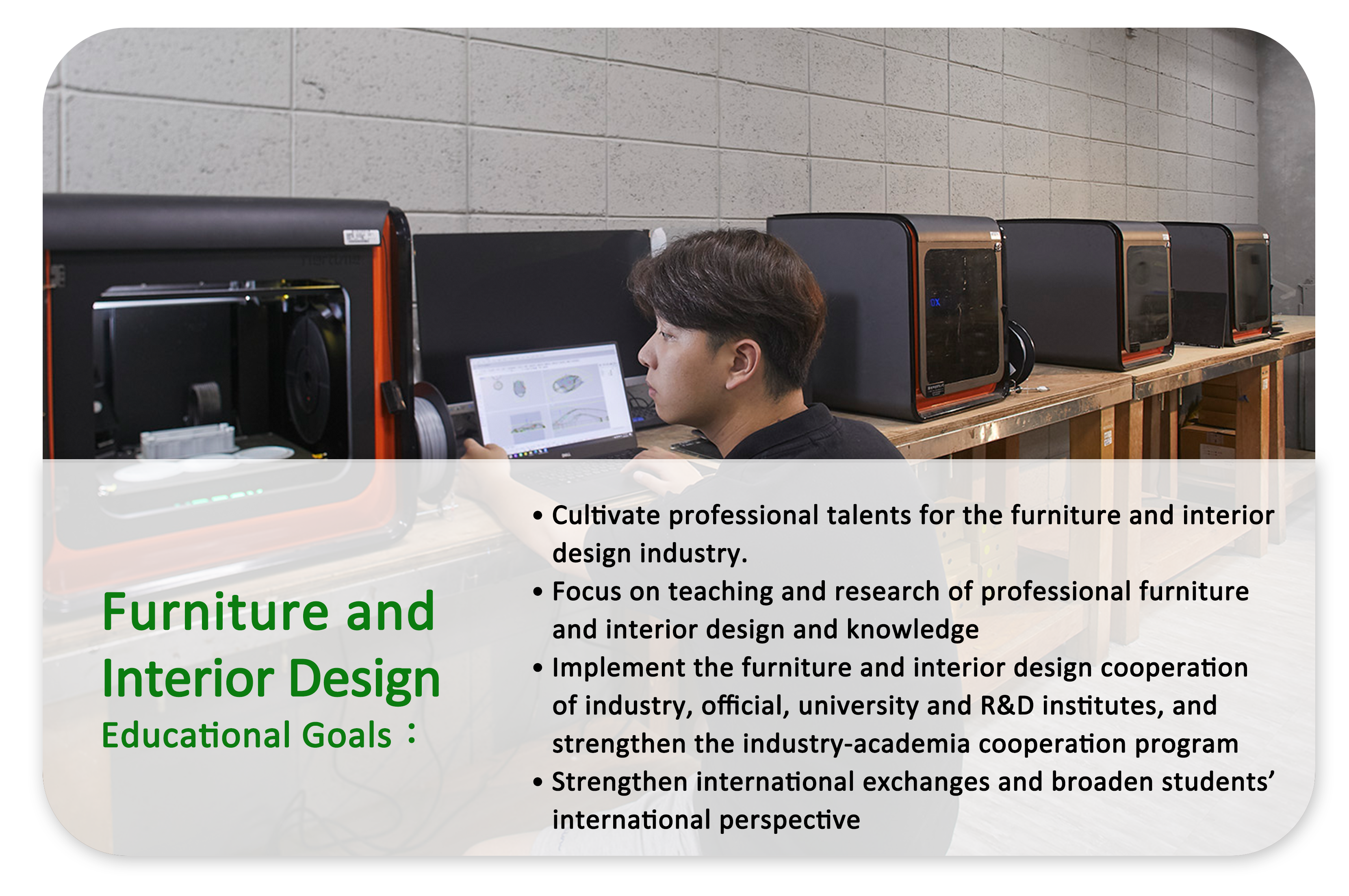 Vocational Training Program Furniture Carpentry
In 2016, National Taipei University of Technology's Department of Industrial Design responded to the government's New Southward Policy by signing a contract that establishes an industry-university collaboration-training program, Vocational Training Program Furniture Carpentry, together with Vietnam's businesses and furniture manufacture association in Taiwan.During four years of study, students must learn design theory, business knowledge, and technical model-making skills within the first two years. In junior and senior year, students are required to intern at either foreign or domestic companies. Students are also required to pass technician for wooden furniture certification exam before they graduate. What is unique about this program is that it trains student's design thinking, research, marketing and management skills within furniture industry at a professional level.
Master Program of Innovation and Design
Accepting all students who have a background in Industrial Design, Furniture Design, Interior Design, Creative Design or Digital Design, in order to further their expertise on these respective fields during their Masters. In accordance with the government promoted programs, such as "International Innovation Center", "Higher Production Value" and "Cultural and Creative Industries" etc. our program offers industrial designers a chance to become a professional innovator. Part of the program's core includes: Innovation Planning and Management, Innovative Product Design, Furniture and Interior Design, Innovative Digital Design and Cultural Innovation Promotion Development curriculums to help improve society.



Link : National Taipei University of Technology Course System