Student Ting-Yu,Guo/Jia-Ying,Zou Winning「2022 Corning Entrepreneur - Excellence Award」with the work「Dine In Here」,Instructor:Meng-Fan,Huang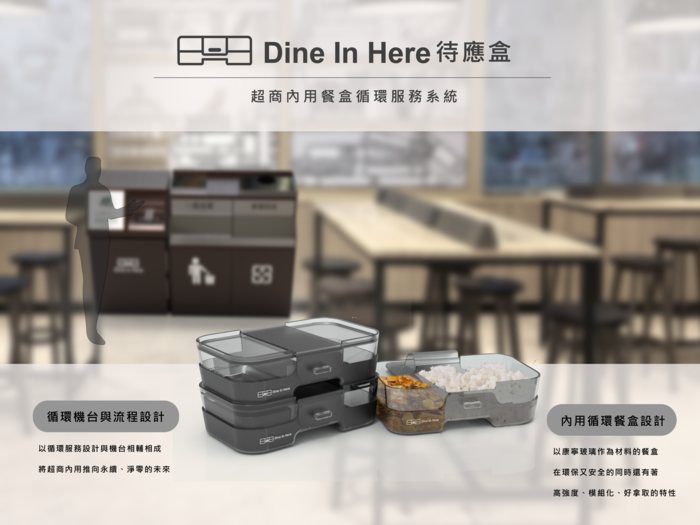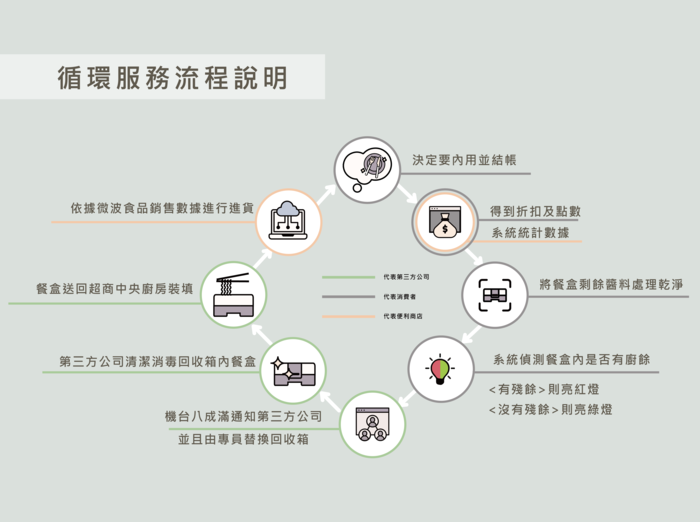 Reducing plastic waste has been a trend in convenience stores in recent years.
Therefore, we endeavored to solve the problem by offering different packages of microwave food for dine-in and take-out consumers.
"Dine In Here" is a service system of circular economy, which includes a recycling machine, lunch boxes, and related services.
The lunch boxes are made of durable Corning® Gorilla® Glass. And the modelings of the products are also designed to fulfill needs in convenience stores.
As for the user experience, we avoid complex rental operations like the current rental lunch boxes.
"Dine In Here" hopes to create a new balance between convenience and the environment.