Department Students Li, Yi-Zhen, Chang, Yuan-Chi and Cheng, Li-Hsin Winning「2021 Friendly Ocean| Ocean Cultural and Creative Product Design- Silver Award」with the work 「TURN Float and Sink Cup Set, Instructors : Chu Li-Chiao / Huang, Meng-Fan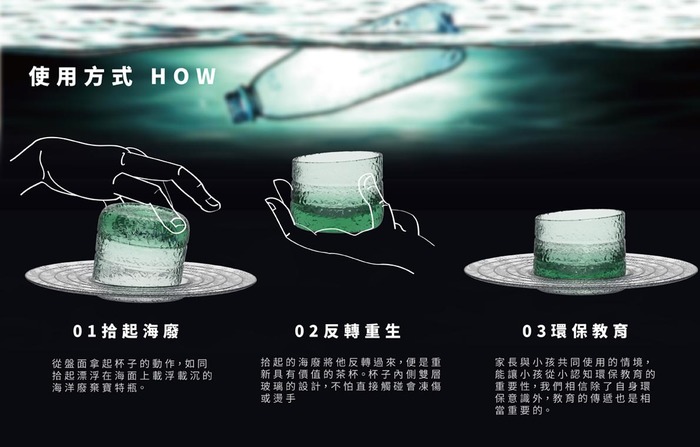 TURN is a family water cup set.
The height difference reflects the image of sea ripples, distinguishing size of an adult versus a child, while the cup itself imitates the bottom of an average plastic PET bottle,
which symbolizes plastic pollution in the ocean and gives it an educational purpose.
Through the action of turning the cup upside down when using it, it emphasizes the significance and value in reusing waste.
The material consists of mainly recycled glass, accentuating the spirit of recycling and reusing ocean pollution.